Hey all!! WOO, this week of training has variety, difficulty, technicality, and is going to be fun and suck all at the same time. That's good news and bad news for everyone.
We did get some BAD news this week when we learned that a friend of ours, Matt Williams, owner of CrossFit Crowned, was diagnosed with stage 4 colon cancer. He's just 42 years old and has a family that's rocked by this news. Matt is a true good guy. We remain optimistic, but obviously the prospects forward are dim. =/ Crowned's head coach put together a tribute workout for Matt and we programmed it for THIS SATURDAY. We'll be taking donations (suggested $20) to help support Matt and his family in this. Please don't feel obligated, but one of the best things we do is support our community, so we wanted to give you opportunity to help if you want to.
Speaking of support, we can't overstate how pivotal you all were in getting us through the COVID shutdown. Not just financially, but also emotionally and spiritually. I feel like this was under-appreciated by our #stayformay promo/give-back, so we want to open that up to anyone who has been a member or generally supportive of The Standard. Please encourage them to signup for the $100s in gift cards at: communitycoalition.fitness/loyalty
MORE TO SAY….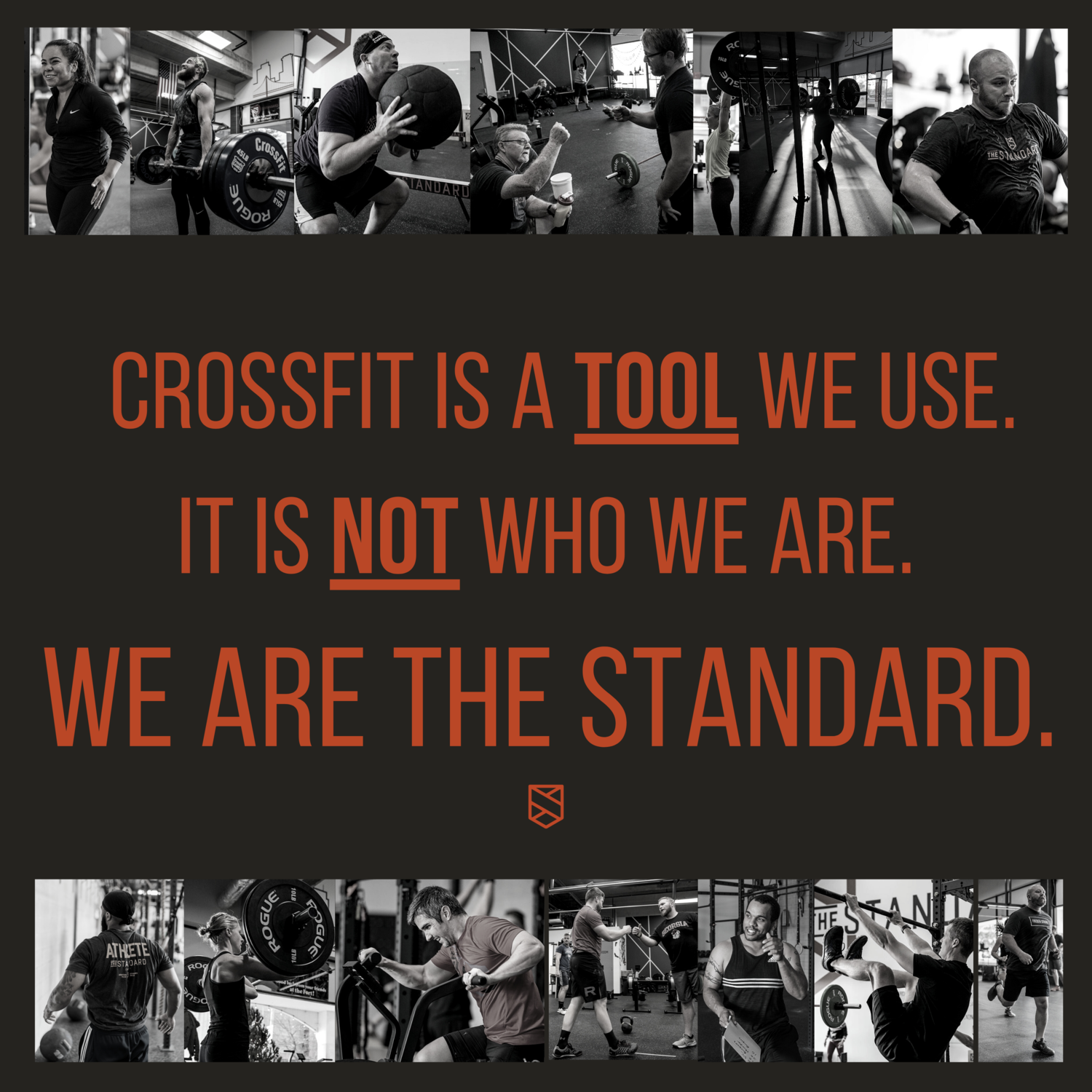 CrossFit HQ is enduring some turmoil because of a variety of different things the CEO has done, who he's been, and things he's said. Our short response is above. The Standard is not CrossFit, we don't represent CrossFit, and their CEO certainly doesn't represent us or our beliefs. WE define who we are. No one else. CrossFit is a methodology; it's a tool. We use that tool because it's effective toward reaching our goals and helping others do the same. The parallel is: Steve Jobs was a known jerk. …should we not use his iPhone? Nah. It's a great product despite his being a jerk. That's all I really have to say about that, but if you want to talk about it more, come find me. 🙂