This was a CRAZY hard three weeks in a wide variety of ways! The assessment workouts are some of the hardest we encounter because we're all working at our capacity and trying to prove that we can do more. Completing those workouts in such close time periods, sometimes multiple times, is super taxing on the body AND mind. We have some deloading in both of those areas this week.
The striving and struggle surely paid off though. We had 44 overall color level-ups and …. wait for it… nearly 600 level ups!! That's unbelievable. To have spent nearly 3 months out of the gym because of COVID and see this kind of massive result is a gigantic achievement! I'm so proud of you guys, proud of your effort, and your willingness to learn, adapt, and improve. It's awesome to watch and I'm blessed to be a part of it.
This Assessment season has been truly gratifying on multiple levels for me. It also revealed some massive holes in some of your games. So, let's get a game plan together. I want to meet with every single one of you over the course of the week to talk through how the last few weeks went for you and how we, as a coaching staff, can come alongside you to make the next one even better!
!!ANNOUNCEMENTS!!
#1 – GOLF OUTING and UFC 253 – If you are the golf playing type, a bunch of us are getting together for some fun and a little bit of friendly competition. We have a block of tee times set up at Giant Oak in Temperance on Saturday the 26th at 3:30. If you want to play, let Ben know. We'll be going to Buffalo Wild Wings afterward for dinner, then hanging around to watch UFC 253. Anyone is welcome at any time! (…unless you're a negative superjerk, then nah, y'banned)
#2 – A LOT of you are limited by your non-functional weight and could use a way (weigh) to shed some of that off. On Monday 9/28, we're going to start a program called 3 Weeks To Shredded that's created by Mike Dolce, a world-renown weight-cutting specialist, but all-around smart dude and food guru. It prescribes you what to eat and when, so for those of you who don't deal well with open-ended diet regimens and would rather have the dictator-style approach, this is a good place to start. It'll also reset your taste preferences, teach you what's acceptable and unacceptable food, and more. If you want to participate, all you have to do is pick up a copy of his book and pre-shop for food.
#3 – The Standard's "Fair Fight Championship!" — If you recall, we kicked off an in-house competition called March Madness just one week before COVID shut us down. It's been resuscitated, re-named, and re-scheduled! We'll be kicking that off on HALLOWEEN WEEKEND! It'll be five weeks long and now that everyone has their shiny new level re-established accurately, you'll be competing with people in your same category. Which of you oranges has the most juice? heh heh heh… More details coming.
OH…. you didn't read anything above and just want the workouts? K… read the up above.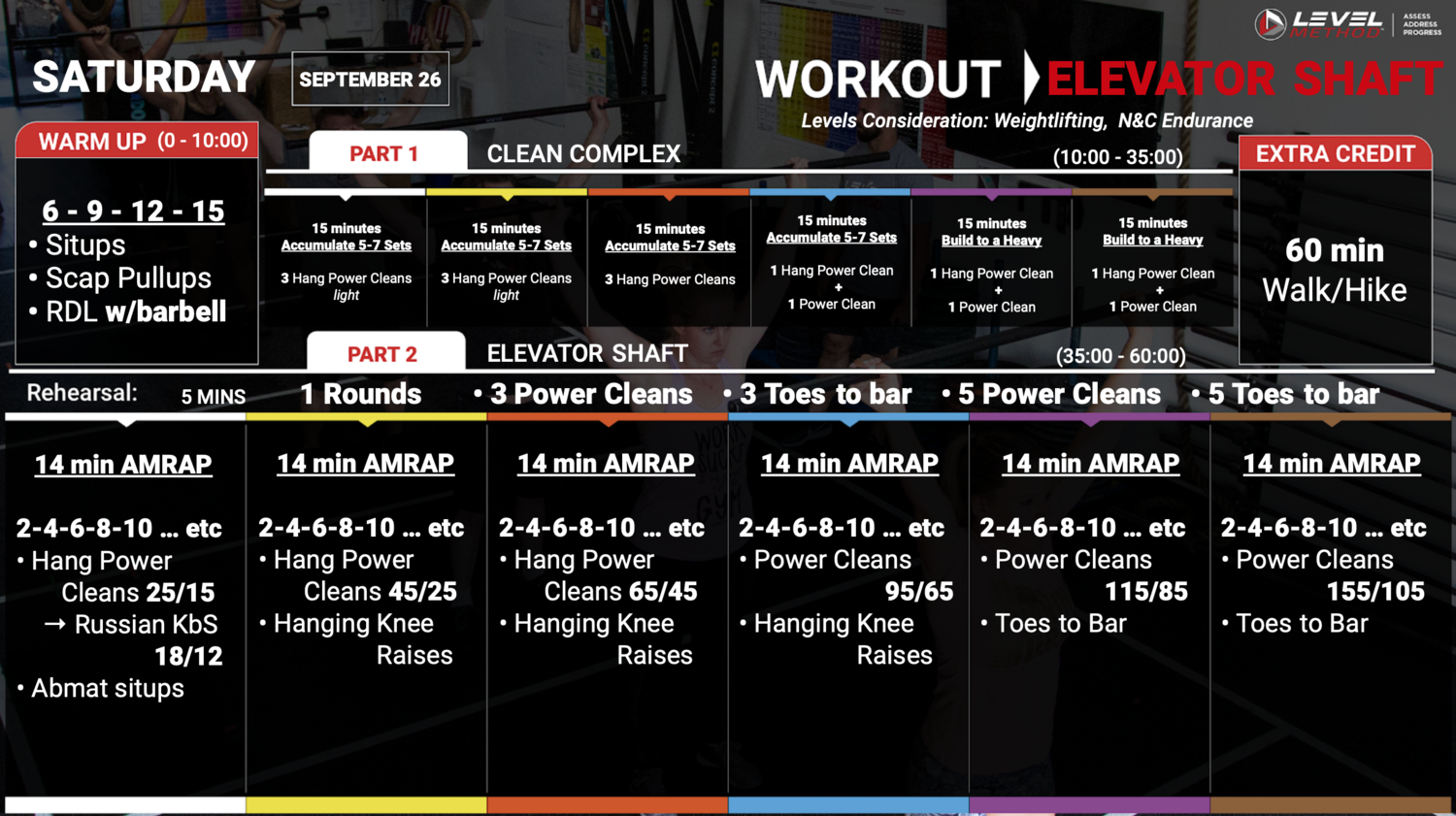 just want the workouts? K… read the up above.