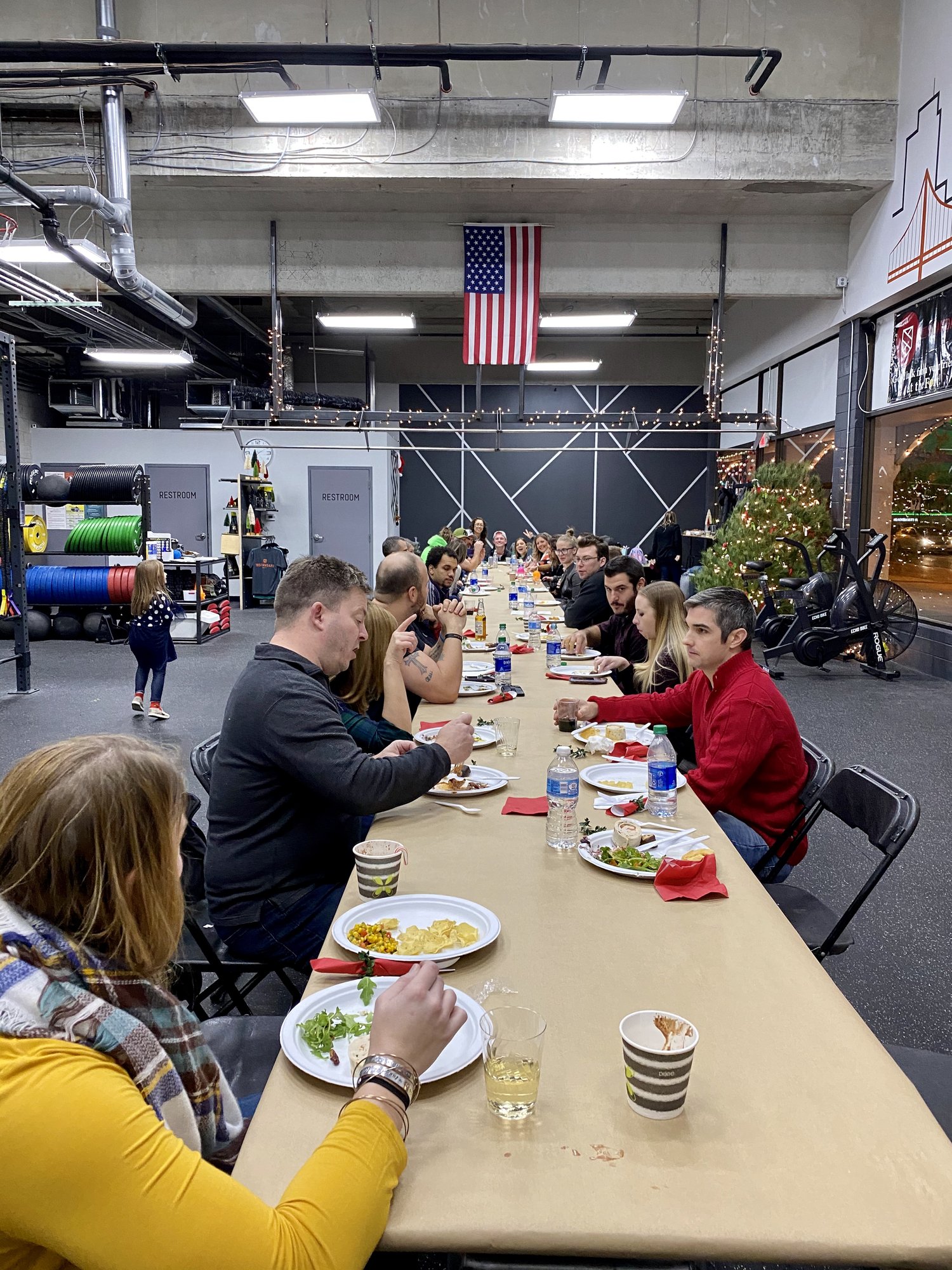 This weekend I spend a few days with the Level Method team in Colorado and helped them plan their marketing and sales strategy, along with some other really cool tools and features you guys will see roll out in the next year. It was a ton of fun, but it was inspiring and showed me how much better I could be doing for The Standard and you. I'll be working on those for you.
THE BIGGEST THING TO PAY ATTENTION TO
THE BIGGEST THING TO PAY ATTENTION TO
THE BIGGEST THING TO PAY ATTENTION TO
…is Saturday. THIS SATURDAY the 18th… The Chaos of Christmas workout will be going down at 8am and 10am. Pleaseeeee arrange with a partner who can handle the same barbell as you and then reserve your slot. You should get there a little early to make sure you get a good warmup in. Chaos can take an hour or more in some cases.
Then at 11am, all of the color Champs will be going head to head in an elimination style workout. If you saw last year's, you know it's a blast. Champ invites will be going out tomorrow! 🙌
THENNNN when that's over, we'll have a potluck lunch. Balance will be catering a bunch of it, but if you'd like to bring something, please do! We'll have a white elephant gift exchange as well ($10 limit!).
I'm excited to spend the day with you guys, Saturday. 🙂
Every year on my birthday, I re-test California Club, a games workout from a few years back. I'm going to do it at 7:30a on Wednesday if anyone is feeling froggy. (You can google for the workout description.)