Black Friday, Small Business Saturday, Cyber Monday… psssshhh
Whatever. I have too many shirts sitting around and would rather you guys be wearing them than be in the back room making maneuvering back there harder. So. Everything on the entry shelves is $7.
With any purchase you'll also get a Community Coalition card that gets you discounts on some of the best brands serving the CrossFit community. Basically a $100 gift card if you use it at all five merchants. 🙂
Cash or Venmo only (I can't put it in the store we use credit cards with— sowwwy)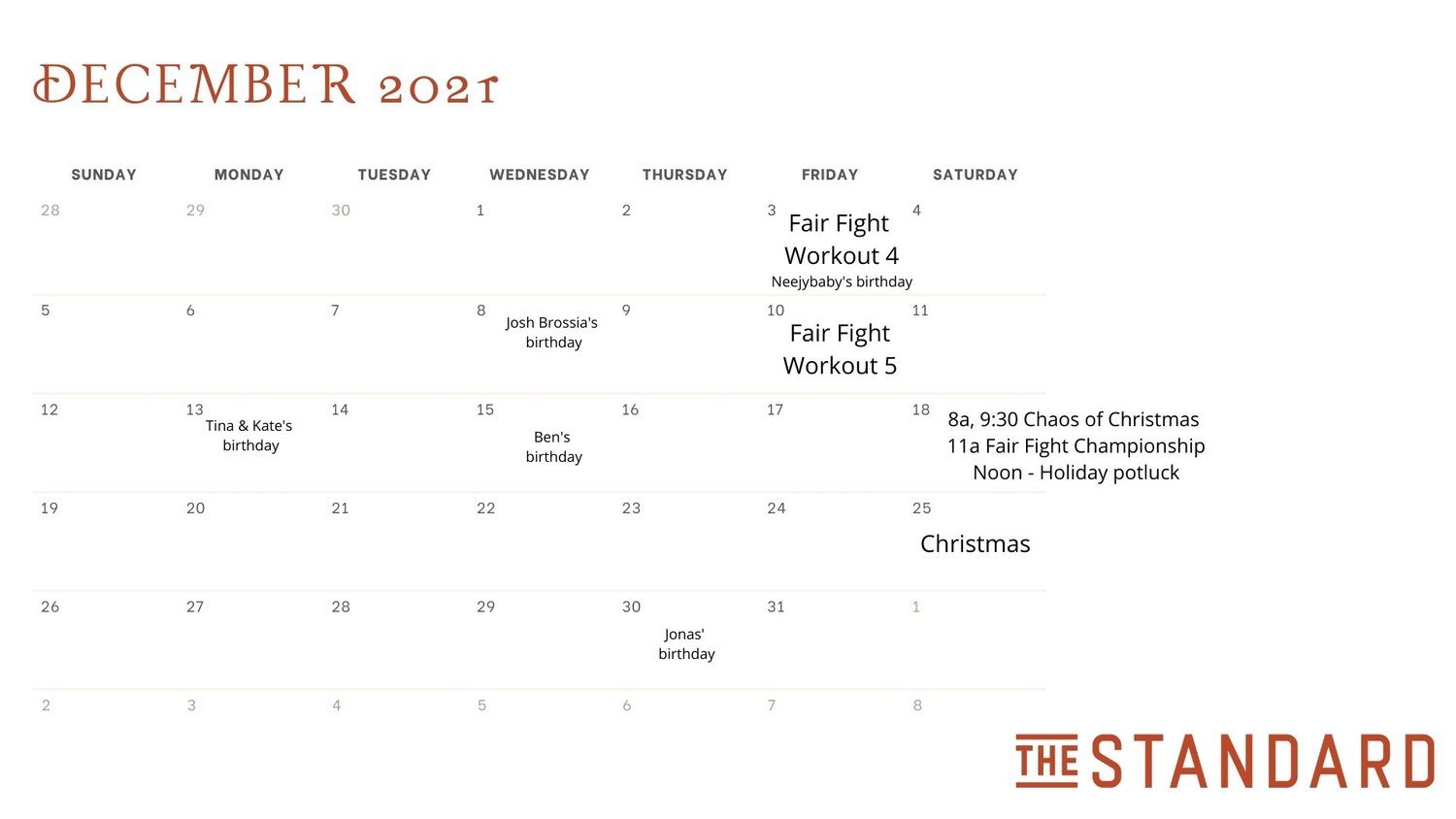 I hope you all enjoyed your Thanksgiving holiday week/weekend! We're back to tough training, including a new Fair Fight workout this Friday. I personally can't wait for this one— you can blame Tim and Amanda for suggestions that brought forth this creation in my mind. Hang on tight! 🙂
Here are the workouts for the week!